| | |
| --- | --- |
| Search UECF Website | WWW UECF.NET |
United Evangelical Christian Fellowship Church (UECF), New Jersey, USA is a Non Denominational Indian Christian Church attended by Telugu(తెలుగు) Christians in USA. We welcome everyone to come, worship and be Blessed!

UECF ministers to the spiritual needs within the congregation, the community and the world at large. We meet every Sunday evening at 4:30 PM for an inspiring Praise and Worship Service and sermons based on solid Biblical teachings with Holy Communion (on 4th Sunday of every month). We have adult Bible studies, Programs for Sunday school children and Youth. Our outreach work includes monthly old age home visits, gospel tract distribution and supporting various missions in India and other countries. UECF.NET is a popular Christian website and a gateway to Telugu, Kannada, Tamil, Malayalam, Gujarati, Hindi and English Christian Songs, Audio Bible in various languages, Daily Devotions and other useful Bible resources. UECF seeks to minister to spiritual and temporal needs within the congregation, the community, and the world at large, consistent with standards of biblical teaching.
Address: First United Methodist Church,  1 East Broad Street, Westfield, NJ-07090 (For GPS: 130 Ferris Place, Westfield, NJ) Email: info@uecf.net
PHOTOS
New Year Eve Pictures
Christmas Pictures
NTV Christmas Coverage
TV5 Christmas Coverage
TV9 Christmas Coverage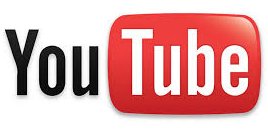 Recently added Videos
Testimonies
Messages by Guest Preachers
Rev. Dr. David Ravinder Messages
Rev. Joseph Theophilus Messages
Special Songs by UECF Choir
Special Songs by Solo and other Singers/ Groups
Children/Youth Songs/Skits
Popular Videos
Other Videos
Rev. Joseph Theophilus
will bring the Word of God on
Sunday,
Jan 15th
at
4:30PM
Rev. Dr. David Ravinder
will bring the Word of God on
Sunday,
Jan 22nd
at
4:30PM
Pastor Jayaraju Madey will bring the Word of God on
Sunday,
Jan 29th
at
4:30PM
Rev. Dr. David Ravinder
will bring the Word of God on
Sunday,
Feb 26th
at
4:30PM
Dr. John Wesly
will bring the Word of God on
Sunday,
March 05th
at
4:30PM
Rev. Dr. David Ravinder
will bring the Word of God on
Sunday,
March 26th
at
4:30PM
Rev. Dr. David Ravinder
will bring the Word of God on
Sunday,
April 23rd
at
4:30PM
Pastor Moses Choudary
will bring the Word of God on
Sunday,
May 07th
at
4:30PM
2015 Watch Night Service Pictures
2015 UECF Christmas Pictures
CHRISTMAS PHOTOS & TV NEWS COVERAGE
2016 UECF Christmas Pictures
2015 UECF Christmas Pictures
2015 CHRISTMAS COVERAGE BY TV5
2014 UECF Christmas Celebrations in New Jersey - TV5 Coverage
UECF Christmas Celebrations TV9 Coverage
2014 Christmas Pictures
2013 TV9 UECF Christmas Coverage
2013 TV5 UECF Christmas Coverage
2013 Christmas Pictures
2012 Christmas Pictues
2012 TV9 UECF

Christmas

Celebration Coverage
2011 Christmas Pictures
2010 Christmas Pictures
2009 Christmas Pictures
2008

Christmas

Pictures
2007

Christmas

Pictures
2006

Christmas

Pictures
2005

Christmas

Pictures
2004

Christmas

Pictures
2003

Christmas

Pictures
2002 Christmas Pictures
2001 Christmas Pictures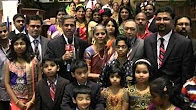 2015 CHRISTMAS COVERAGE BY TV5
2014 UECF Christmas Celebrations in New Jersey - TV5 Coverage
2014 UECF Christmas Celebrations TV9 Coverage
2013 TV5 UECF Christmas Coverage
2013 TV9 U
ECF Christmas Coverage
2012 TV 9 UECF Christmas Celebration Coverage
Sis. Jayasudha(Film Actress)'s Testimony at UECF
PHOTOS
UECF.NET Archives from 2002 to 2013(Please select the Year and the highlighted Date)
Telugu Audio Bible
Hindi Audio Bible
Audio Bible in other Languages
Homage to Dr. Y. S. Rajasekhara Reddy by Bro. Joshua(Phani) Pilli, UECF(Video)
Pictures of Dr. Y. S. Rjasekhara Reddy's Memorial Service by American Telugu Organizations
Dr. Y. S. R's Condolences meeting - Great Andhra Coverage
AUDIO DRAMAS
Yesu Prema G. Jairaj & Party
Yobu Charitra G. Jairaj & Party
Dhanavanthudu Beeda Lazaru G. Jairaj & Party
Daveedu Vijayam G. Jairaj & Party
Daaveedu Simhaasanam G. Jairaj & Party
Bhaktha Yohanu G. Jairaj & Party
AUDIO BURRAKATHALU
Yosebu Charitra Nanchariah, Kanaka Raju, Chinna Nanchariah
Daaveedu Charitra Nanchariah, Kanaka Raju, Chinna Nanchariah
Moshe Charitra Luke Babu Rao Master, Gorrela Ramu, Gorrela Krishna
Poola Gampa Luke Babu Rao Master, Gorrela Ramu, Gorrela Krishna
Samsonu Delilah B. Kanthamma, K. Nageswara Rao, K. Arjuna Rao
Telugu Christian Padyaalu Pastor Gottipati Yesudas