Audio/ Video Messages

Video Messages & Songs
Mini Bble College - Many Audio topics in various languages including Telugu
The Tabernacle School of Ministry - Pastor James Niles
Zac Poonen Sermons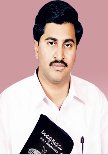 Bro. Deevenaiah Chereddy Messages


Bro. Anil Kumar Meetings Video 1
Bro. Anil Kumar Meetings Video 2
Bro. Anil Kumar Meetings Video 3

Acharya R. R. K Murthy's Message on Sunday
Acharya R. R. K Murthy's Message on Saturday
Acharya R. R. K Murthy's Message at Virginia Christian Family Conference
Acharya R. R. K Murthy's Message at Virginia Christian Family Conference www.utcfva.org
Acharya R. R. K. Murthy's audio message at Virginia Conference
Acharya R. R. K. Murthy's audio message at Virginia Conference 2
Rev. R. R. K. Murthy's Prema Dhaara Radio Messages
Viswavaani Radio Rev. Dr. R. R. K. Murthy
Manushulelaa Brathukutaaro Thelusaa? Rev. R. R. K. Murthy
Late Apostle P. L. Paramjyothi Messages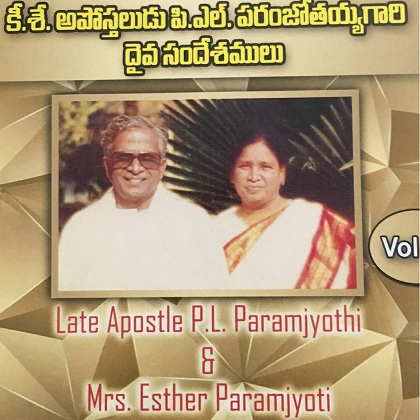 For copies, Please contact Rock Church, 10-5-7/6/1, 1st Lancer Rd, Masab Tank, Hyderabad-500 028; Ph: 040-23305844
Lokamante Yemiti Part 1
Lokamante Yemiti Part 2
Yesu Yevaru Yemai Yunnaadu Part 1
Yesu Yevaru Yemai Yunnaadu Part 2
Christmas Message
Raktha Pramaanamu
IPC General Convention Message at Eluru Part 1
IPC General Convention Message at Eluru Part 2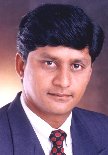 Rev. Herford Urlica's Message


2009 Easter Message - Rev. Dr. Augustine Pagolu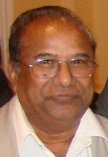 2009 Good Friday 1
st Word - Rev. Israel Suppogu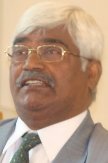 2009 Good Friday 2
nd Word - Rev. Dr. Nalla. Thaomas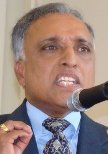 2009 Good Friday 3
rd Word - Bro. Rajan Mathews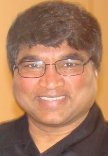 2009 Good Friday 4
th Word - Dr. Joshi Jayaprakash


2009 Good Friday 5
th Word - Rev. Anna Bhujbal


2009 Good Friday 6
th Word - Rev. Dr. Augustine Pagolu


2009 Good Friday 7
th Word - Rev. Dr. David Ravinder


2008 E
aster Message: Bishop Sudarshana Devadhar
download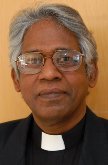 2008 G
ood Friday 1st Word: Rev. David Davis
download


2008 G
ood Friday 2nd Word: Rev. Philip Pedapalli
download


2008 G
ood Friday 3rd Word: Dr. T. M. John
download


2008 G
ood Friday 4th Word: Bro. Sunil Robert
download


2008 G
ood Friday 5th Word: Bro. Rajan Mathews
download


2008 G
ood Friday 6th Word: Rev. Israel Suppogu
download


2008 G
ood Friday 7th Word: Rev. Dr. David Ravinder
download


Bro. Venu Gopal Yagnamurthy, Gethsemane Prayer Fellowship, Vijayawada TV Messages Over 20 Episodes & Video Songs


Rev. Dr. M. S. SanthaVardhan's Audio/Video Messages & Songs
Rev. Dr. Santhavardhan's at UECF


Spiritual Gifts Introduction - Bro. Harry Gomes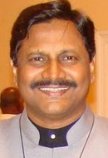 7 Words of Cross Part 1 Part 2 Rev. Dr. A. B. Joseph Kishore
Dr. A. B. Masilamani Message Part 1 Part 2 Part 3 Part 4 Part 5 Part 6 Part 7


Rev. Dr. P. Joshi's Video Messages


Bishop Daniel D. Kalyanapu's Audio/Video Messages & Songs Ecclesia Ministries, Kazipet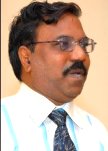 Aathmeeya Jeevithamulo Jaagratha
Rakshanaleni Vaarini Goorchina Chintha Neekunnadaa


Rev. Dr. Murthy Kola, Global Gospel Church, Columbus, OH Telugu Messages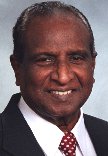 Maranamaina Tharuvaatha Narulu Brathukuthaaraa? Rev. G. John About Late. G. John
Yesu Yevaru Yemai Yunnaadu Rev. P. L. Paramjyoti
Lokamante Yemiti Rev. P. L. Paramjyoti
Visvaasa Nireekshana Daisy Hasburn
Bro. K. Azariah's Radio Message
Bro. Mark's Radio Message
Bro. Vincent Gurrala's Audio Video messages
Pastors and Pews - Mike Huckabee
Bro. D. G. S. Dhinakaran & Dr. Santha Vardhan
Dr. Ramesh Richard's Audio/Video Messages
Bro. Joshua Daniel TV messages
Life changers broadcasting www.lifechangersbroadcasting.com/radio_broadcast.html
Dr. Abraham's specialization is in Clinical Psychology. Currently, he is teaching full-time at St. Thomas University, Miami, Florida in the graduate counseling program. Currently His Radio Programs called Life Changers are aired by the Sri Lanka Broadcasting Corp. and the Far East Broadcasting Associates, He has also been approved to air programs with All India Radio. He has established a Bible Study for the local community in South Florida. His Annual Christmas Program is very popular in the local community. https://www.kondoorabraham.com/index.htm
Trans World Radio(India) Live Audio and Archives
Life Changing Radio Broadcasting in 59 Languages. Listen & Share about this free broadcasting website with your friends and relatives.
(Source: https://www.brotherbakhtsingh.org/messages.html )
God's Glory
Bro. Bakht Singh explains four divine principles for enjoying God's glory.
This message was delivered at the Holy Convocation in Cazenovia, NY, 1979.
Worship Message
Bro. Bakht Singh explains the significance and purpose of Biblical worship.
In this rare gemórecorded on October 31, 1965!óBro. Bakht Singh encourages the congregation of the All India Holy Convocation at Hebron, Hyderabad, India to participate in Biblical worship.
(Note: Bro. Bakht Singh speaks in English, and each of his statements are translated into Telugu and Hindi.)
On Baptism
Bro. Bakht Singh describes his own baptism and that of his father.
Message delivered at the Holy Convocation, Cazenovia, NY, 1983. 8 minutes.
(Note: Dr. T.E. Koshy repeats Bro. Bakht Singh's statements for clarity.)
Trials and Afflictions
Why we experience trials and afflictions and how God uses them to refine us.
Message delivered at the Holy Convocation, Cazenovia, NY, 1980. 22 minutes.
(Note: Dr. T.E. Koshy repeats Bro. Bakht Singh's statements for clarity.)

Bro. K. Azariah's Radio Messages
Message 2
Message 3
Message 4
Message 5
Message 6
Message 7
Message 8
Message 9
Message 10
Message 11
Bro. Mark's Radio Messages
Message1
Message2
Message 3

Dramas
Yesu Prema Gaana Gandharva, Radio & TV Artist, G. Jairaj & Party
Yobu Charitra G. Jairaj & Party
Dhanavanthudu Beeda Lazaru G. Jairaj & Party
Daveedu Vijayam G. Jairaj & Party
Daaveedu Simhaasanam G. Jairaj & Party
Bhaktha Yohanu G. Jairaj & Party
Siluva Yaatra G. Jairaj & Party
Bhaktha Vijayam G. Jairaj & Party
Burrakathalu
Yosebu Charitra Nanchariah, Kanaka Raju, Chinna Nanchariah
Daaveedu Charitra Nanchariah, Kanaka Raju, Chinna Nanchariah
Moshe Charitra Luke Babu Rao Master, Gorrela Ramu, Gorrela Krishna
Poola Gampa Luke Babu Rao Master, Gorrela Ramu, Gorrela Krishna
Samsonu Delilah B. Kanthamma, K. Nageswara Rao, K. Arjuna Rao
Other Audio Messages
(Source: https://www.abundantbible.org/Audio_sermons/Audio_Sermons.htm)