Bro. Venu Gopal Yagnamurthy Messages
For copies, Please contact: Gethsemane Prayer Fellowship, # 57-13-8, Church Street, New Postal Colony, Patamata, VIJAYAWADA-10, AP, India. Ph# 0866-2477441.
Email: gideonprasad@yahoo.com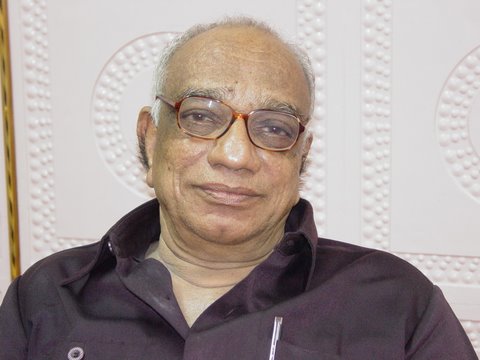 Bro. Venugopal Yagnamurthy garu, 76yrs old went to be with the Lord on July 8th in Vijayawada, AP.
He is a Brahmin convert and served the Lord faithfully. He has been ailing with heart problems for sometime and peacefully promoted to glory in his sleep.
UECF.NET is a popular Christian website and a gateway to Telugu Christian Songs, Andhra Christian Songs, Andhra Khristhava Keerthanalu, Indian, Hindi, Tamil, Malayalam, English Christian Audio Songs, Daily Devotions and other useful Bible resources.