| | |
| --- | --- |
| Search UECF Website | WWW UECF.NET |
United Evangelical Christian Fellowship Church (UECF), New Jersey, USA is a Non Denominational Indian Christian Church attended by Telugu(తెలుగు) Christians in USA. We welcome everyone to come, worship and be Blessed!

UECF ministers to the spiritual needs within the congregation, the community and the world at large. We meet every Sunday evening at 4:30 PM for an inspiring Praise and Worship Service and sermons based on solid Biblical teachings with Holy Communion (on 4th Sunday of every month). We have adult Bible studies, Programs for Sunday school children and Youth. Our outreach work includes monthly old age home visits, gospel tract distribution and supporting various missions in India and other countries. UECF.NET is a popular Christian website and a gateway to Telugu, Kannada, Tamil, Malayalam, Gujarati, Hindi and English Christian Songs, Audio Bible in various languages, Daily Devotions and other useful Bible resources. UECF seeks to minister to spiritual and temporal needs within the congregation, the community, and the world at large, consistent with standards of biblical teaching.
Address: First United Methodist Church,  1 East Broad Street, Westfield, NJ-07090 (For GPS: 130 Ferris Place, Westfield, NJ) Email: info@uecf.net
Join Zoom Meeting
https://us02web.zoom.us/j/7324768899?pwd=ctdCZitVMklUbTVEMHdNTzZzVjl2Zz09
Dial by your location: +1 929 205 6099 Meeting ID: 732 476 8899 Password: 123456
CHRISTMAS PICTURES
TV 9 Christmas Coverage
PHOTOS
CHRISTMAS Pictures & Videos
Thanksgiving Service Pictures
PICNIC Pictures
Fathers Day Pictures
Mothers Day Pictures
EASTER Pictures
Good Friday Pictures
Watch Night/ New Year Eve Pictures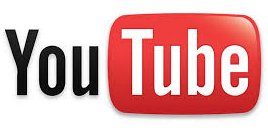 Recently added Videos
Testimonies
Messages by Guest Preachers
Rev. Dr. David Ravinder Messages
Rev. Joseph Theophilus Messages
Special Songs by UECF Choir
Special Songs by Solo and other Singers/ Groups
Children/Youth Songs/Skits
Popular Videos
Other Videos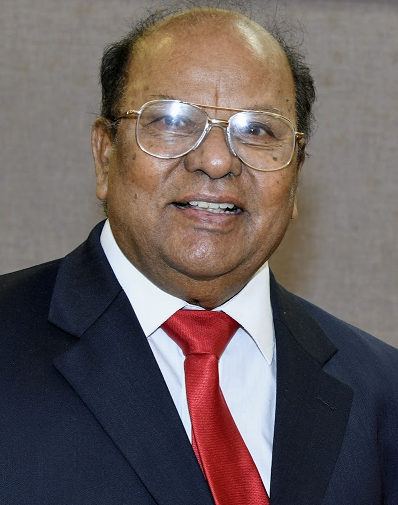 Prayer Request: Dr. Sundara Rao Tsappidi(84 Years)went to be with the Lord on Monday, Nov 16th in JFK Hospital, New Jersey due to Cardiac arrest. Please pray for the bereaved family.
Dr. Sundara Rao Tsappidi's Testimony: I was born on 5th July 1936 in Manyamvaripalli, a village near Markapur Taluk. My grand father Tsappidi Daniel was the only Christian in that village and a big landlord at that time. My father Ts. Philips dedicated himself to the service of God as an Evangelist. Regarding my studies, Elementary Scool at Tarlupadu Lutheran Mission School, High School at Markapur, Intermediate at SSN College, Narasaraopeta, BA at A.C. College, Guntur and MA with
English Literature at Saugar University, Madhya Pradesh. I joined as a Lecturer in Cuttack, Orissa state but could not continue there due to health issues. So, I returned and joined at Layola College, Vijayawada, from there to SSN College, Narasaraopeta and finally came back to Vijayawada to KBN College. I have 3 children and all are in USA. My first son was an Engineer who died under mysterious circumstances. The second one Beaula, a Cancer doctor and third one also a doctor(Neuro Surgeon) in
Hawaii.
I retired in 1994 and during 2000, I and my wife came to USA on the eve of the birth of our first grand daughter Sonali Sheba. When I reached 70 years of age, we were in Pittsburg and my health was disturbed. Then the thought of death came to my mind and what happens after that. I struggled myself for few days and finally one night I got a dream and in that dream, I was dead and went to heaven. There I saw Christ. He came, caught hold of my hand and we walked in a street for about half a mile. I saw houses on both sides of the road while walking. Then at the end of the street, He showed me a Church and told me these words: Your time has not yet come to be here, go back and do two things for me, guide people to the Church and teach them what they should do in order to get eternal life and I will call you back at correct time. It is really a wonderful dream.
After this incident, God showed His blessings on me one after another. In two months, He led me to the Holy Land when we saw those places that were mentioned in the Holy Bible. Our joy knew no bounds. While I was telling all this to one of my friends in India, he listened to me patiently and then said "what you said is really wonderful and why don't you put it in black and white?". I thought that suggestion must be the providence of God. Writing books, that too in English is not an ordinary thing. Yet I came courageous and prayed to God to grant me the gift of writing and I was granted. I chose "Biblical History" as main theme for my writing and started.

And so far I have written 10 books. They are:
1. The legacy of God's people.
2. Quest for the living God.
3. Offsprings of the Tabernacle
4. The Mysteries of Mysterious God
5. Shoots of Jerusalem
6. The Everlasting Kingdom of God
7. Unveiled Mysteries of Qurman
8. The Redemption Plan of God
9. Jewish History
10. Jerusalem - City of Peace
For the first book: 'The legacy of God's people', The Bible University of Bethlehem awarded me the Reverend and Doctor. So God lifted me up step by step and showed countless blessings on me and my children. And now according to my dream, I am with God's mercy and love in the extension of my life. For that I am immensely
thankful to Him.
Viewing will be on Friday, Nov 20th from 4:00PM to 8:00PM
Address: Costello Runyon Funeral Home, 568 Middlesex Ave, Metuchen, NJ 08840, Ph: 732-548-0149.

Burial on Saturday, Nov 21st from 11:00AM to 12:00PM followed by Repast(Boxed takeout)
Address: Franklin Memorial Park, 1800 State Route 27 (Lincoln Highway), North Brunswick Township, NJ 08902, Ph: 732-545-4184
Note: Please wear masks and follow CDC guidelines during Viewing and Burial
Rev. Dr. David Ravinder will bring the Word of God on Nov 22nd at First United Methodist Church, 1 East Broad Street, Westfield, NJ-07090
Sis. Jayasudha(Film Actress)'s Testimony at UECF
PHOTOS
UECF.NET Archives from 2002 to 2013(Please select the Year and the highlighted Date)
Telugu Audio Bible
Hindi Audio Bible
Audio Bible in other Languages
Homage to Dr. Y. S. Rajasekhara Reddy by Bro. Joshua(Phani) Pilli, UECF(Video)
Pictures of Dr. Y. S. Rjasekhara Reddy's Memorial Service by American Telugu Organizations
AUDIO DRAMAS
Yesu Prema G. Jairaj & Party
Yobu Charitra G. Jairaj & Party
Dhanavanthudu Beeda Lazaru G. Jairaj & Party
Daveedu Vijayam G. Jairaj & Party
Daaveedu Simhaasanam G. Jairaj & Party
Bhaktha Yohanu G. Jairaj & Party
AUDIO BURRAKATHALU
Yosebu Charitra Nanchariah, Kanaka Raju, Chinna Nanchariah
Daaveedu Charitra Nanchariah, Kanaka Raju, Chinna Nanchariah
Moshe Charitra Luke Babu Rao Master, Gorrela Ramu, Gorrela Krishna
Poola Gampa Luke Babu Rao Master, Gorrela Ramu, Gorrela Krishna
Samsonu Delilah B. Kanthamma, K. Nageswara Rao, K. Arjuna Rao
Telugu Christian Padyaalu Pastor Gottipati Yesudas
UECF.NET is a popular Christian website and a gateway to Telugu Christian Songs, Andhra Christian Songs, Andhra Khristhava Keerthanalu, Indian, Hindi, Tamil, Malayalam, English Christian Audio Songs, Daily Devotions and other useful Bible resources.