United Evangelical Christian Fellowship (UECF), New Jersey, USA is a Non Denominational Indian Christian Church. We welcome everyone to come, worship and be Blessed!

UECF ministers to the spiritual needs within the congregation, the community and the world at large. We meet every Sunday evening at 5:30 PM for an inspiring Praise and Worship Service and sermons based on solid Biblical teachings with Holy Communion (on 4th Sunday of every month). We have adult Bible studies, Programs for Sunday school children and Youth. Our outreach work includes monthly old age home visits, gospel tract distribution and supporting various missions in India and other countries. UECF.NET is a popular Christian website and a gateway to Telugu, Kannada, Tamil, Malayalam, Gujarati, Hindi and English Christian Songs, Audio Bible in various languages, Daily Devotions and other use ful Bible resources.

Address: UECF(We worship at Reformed Church), 150 Lake Avenue, Metuchen, NJ-08840, USA Directions Email: info@uecf.net

UECF seeks to minister to spiritual and temporal needs within the congregation, the community, and the world at large, consistent with standards of biblical teaching.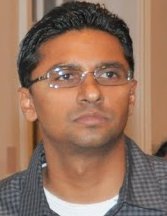 Prayer request: Bro.

Prem Prashanth Suppogu

(41 yrs old) passed away on Thursday early morning in a car accident. Please pray for God's comfort and peace to his wife Mrs. Saritha and son Joshua (7 Yrs old), brothers: Mr. William Carey, Mr. Prem Viswas, Mr. Prem Nireekshan and sister Ms. Nissi Sharon here in the US. Please also pray for his parents Rev. Dr. Joseph and Mrs. Vijaykumari Suppogu who are on their way to US.