Pandita Ramabai Mukthi Mission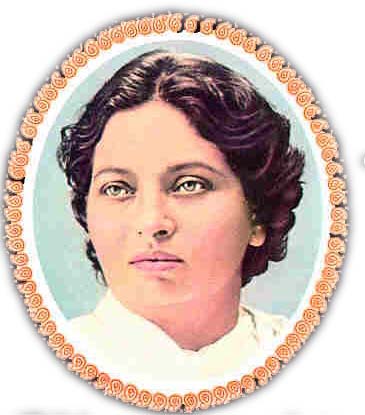 Mukti Mission was founded in India in 1889 by an Indian, Pandita Ramabai. Born into an orthodox Hindu family in 1858, this exceptionally brilliant woman later came to know Jesus Christ personally, was dramatically changed, and went on to become one of the most outstanding women leaders in India.

Pandita Ramabai was a social reformer, a champion for the emancipation of women, and a pioneer in education.

She acquired a great reputation as a Sanskrit Scholar. Fluent in seven languages, she translated the Bible into Marathi, her mother tongue. Deeply impressed with her knowledge and ability, Sanskrit scholars at Calcutta University conferred on her the titles of "Saraswati" and "Pandita".

In 1882, Ramabai established the Arya Mahila Samaj in Pune and other parts of western India for the cause of women's education. This led to her founding Sharada Sadan in 1889, a school which blossomed into the umbrella organization known as PANDITA RAMABAI MUKTI MISSION.

The work of Pandita Ramabai continues today as a tribute to the Savior whom she faithfully followed, Jesus Christ.

ORPHANAGE
Neglected and poverty-stricken children find a home, education, and a future at Mukti. Loving families are what God intended for the nurturing of children. Hundreds of children in multiple families (each composed of 12 to 20 girls) named after flowers in India are blooming in Mukti's "garden." 

SCHOOLS
India's illiteracy rate is one of the highest in the world. Mukti's schools address this serious problem. Over 1,000 students strain the seams of Mukti's primary and high schools. Nearly three-fourths of the students come from the surrounding villages. Opening its arms to the blind, Mukti also provides a school for the blind. Recently an English-medium school has been started as well. 

MEDICAL SERVICES
A large hospital, Krishnabai Memorial Hospital, and medical staff treat thousands of needy people. Teams of medical personnel travel to villages to treat many who are sick, but have no hope of medical help. 

HOMES FOR THE UNWANTED
Mukti provides a home for widows, outcast, unwed mothers and special needs children. There is extensive vocational training for all the residents, including vocational training for the blind. 

MUKTI CHURCH
The mukti Church celebrated its 100th anniversary in 1999. It is one of the largest churches in India with seating for 2000 people.